Hello there,
I'm back in England now, which is the reason for such a late post. When I arrived back at my house there was a certain package awaiting me. The Sydney 2000 Olympic Official's Shirt has arrived safely. I have added a picture of it below.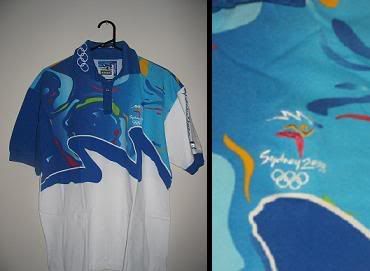 For you eagle eyed viewers it is the same picture I uploaded before as my camera battery has run out but I can assure you that it has arrived.

So, I am now officialy looking for my third trade. What do you have that you consider unusual, interesting, valuable to someone else; if you are prepared to trade it for the t-shirt then let me know.

Speak to you tomorrow.